I'm not the only one who's sad to hear that the music venue the Bull and Gate is to close down in May.
The Kentish Town venue is one of London's best small places for live bands across the spectrum, particularly up-and-coming acts looking for early 'big' (in their minds anyway) gigs.
I might even vouch for it as my favorite London venue over the years. That small cosy bar attached to the music room; that proper stage with the proper lights and effects that make you feel like a proper band for once, even if you're only playing to seven people, six of whom are here to see the next band.
My old band, Chimanko, played there twice and those were two of the best gigs we ever had. Most bands I know have played there at least once, the Bull and Gate being a kind of rite-of-passage.
I watched the excellent Spider Redundant there a couple of times.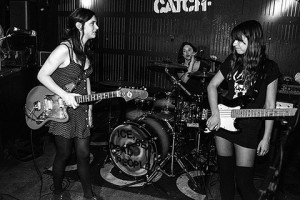 Two weeks ago I caught some really good bands on that stage, including Eighteen Nightmares the Lux, the infectious girl band Zoetrope, and the brilliant God Damn – it was a great night.
I had no idea then that it would be one of the few remaining such nights.
We are, for the record, talking about a venue that has, at one time or another, hosted everyone from Nirvana (!) to Manic Street Preachers and Blur. The place should be kept alive as a historic heritage site, if nothing else!
Oh well; another great venue disappears into the mists of history and memory. At this rate, there'll be no small venues left for up-and-coming bands to perform in or for music lovers to go watch new music for reasonable prices.