While Glastonbury has been getting headlines recently, it's worth saying that the

Reading Festival

has over the years had probably just as many classic performances and awesome line-ups (if not more).
Just look at some of the Reading line-ups twenty years ago; 1994 and 95 alone were like a wish-list of incredible artists, the likes of which you'd have a hard time compiling in 2014.
And no Reading Festival performance has acquired so much legendary mist around it, become so lionized and referenced, as Nirvana's 1992 headline set.
Regarded by some as being the greatest festival appearance of all time, it's hard to think of any equivalent festival performance with that kind of aura surrounding it.
You might need to go way back to Hendrix's Woodstock or Isle of Wight appearances to find a close contender.
In Nirvana's case, it's not just the set-list or the performance itself, but the aura surrounding the band and Kurt Cobain in particular at the time, the dramas around them, and the fact that less than a year earlier Nirvana wasn't even a well-known band let-alone an act invited to headline the closing day of a major festival; that was how meteoric Nirvana's success had been.
The previous year they'd played the same festival, but had been much lower down on the bill (a show less memorable for the performance and more for Kurt's spectacular dive into the drum-kit as a finale); but by the summer of 1992 they were at the peak of 'Nirvana-mania'.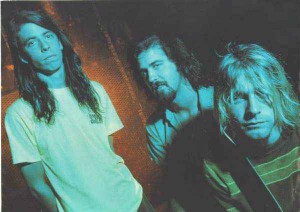 The 1992 festival had a killer line-up across its weekend; not just Nirvana headlining the Sunday, but Public Enemy headlining the Saturday (!) some 15 years before the over-hyped Jay-Z headlining of Glastonbury, with appearances also from the likes of PJ Harvey, Public Image Ltd, Smashing Pumpkins, the Manic Street Preachers, the Rollins Band and the Beastie Boys among others.
And it's not like seeing those kinds of acts at a festival now – they, like Nirvana, were in their prime at that point in time.
"In all honesty, Reading is our favorite festival,"
Nicky Wire of the Manic Street Preachers said of it,

"It was the first time we were really accepted by a big audience when we played in '92 and made us feel like we could be a really big rock band".
Further to that, having been invited to close out the festival on the Sunday night, Kurt requested and was afforded the right to virtually hand-pick the rest of the line-up, which was an extraordinary situation, but it highlights how powerful in some ways Kurt had quickly become.
It also highlights his own nature and his desire to use his own fame and success to benefit friends and other bands he admired or grew up with.
Consequently the line-up for the festival, especially the closing night, was a mixture of Seattle bands (Mudhoney, the Melvins, Screaming Trees), bands Kurt knew personally or admired, and obscure acts that he had a fondness for (Bjorn Again, Shonen Knife). Kurt's influence brought in Captain America and Teenage Fanclub among others too.
---
The band more than any other that had brought the underground briefly overground seemed to bring half that underground with them to Reading in 1992.
---
Bjorn Again, the Abba tribute act, covered 'Smells Like Teen Spirit'. L7's Donita Sparks threw her used tampon into the crowd. And all this before Nirvana even arrived.
This performance represents Nirvana at the height of their powers as a live band; if you look at footage of the 1991 Reading show they haven't quite gotten there yet and if you watch most Nirvana live footage beyond 1992 (with some exceptions, such as MTV Unplugged), they tend to get progressively less energetic, less spirited, particularly as far as Kurt is concerned. I watched the entire show of Nirvana playing Rio in 1993 and found it disturbing more than entertaining; it had some great, highly memorable moments, but as a performance it was weak and Kurt seemed not to have his heart in it, seeming unenthusiastic, even afflicted.
In 1992, however, during this Reading Festival set, Kurt is on beautiful form. More than that he is noticeably enjoying performing to this audience; there are smiles and jokes, and in some songs -'Sliver', for example – he is positively playful. This was the Nirvana that had accidentally conquered the world in the blink of an eye – and their Reading performance represents a coronation-like apex of their accomplishments.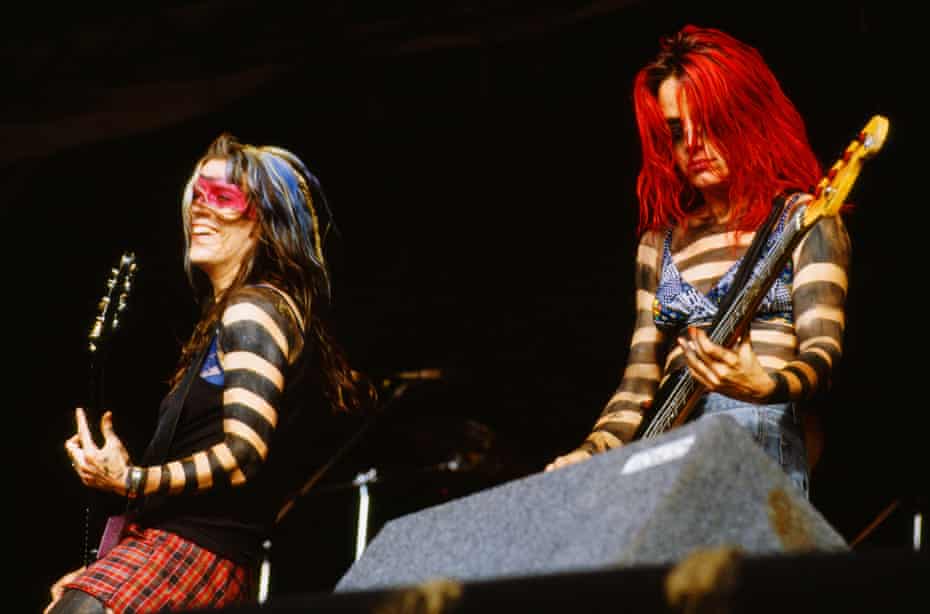 I was only 12 years old at the time and obviously wasn't there; I, like many, was confined to reading about it in magazines and later books, before finally being able to watch the DVD of the entire show.
It remains the show, more than any other by any other artist, I've always wished I'd been able to experience first-hand.
---
I mean if I had a time machine, it'd be up there alongside the Crucifixion of Christ and the defeat of Mark Antony at the Battle of Actium as one of the major events I'd want to go back and witness.
---
I do know one person who was there on the day and he maintains it was one of the greatest experiences of his life.
With stories having been doing the rounds since the beginning of the year about Kurt Cobain's drug problems and rumoured heroin addiction, rumours had circulated around the festival that Kurt had died and the Nirvana appearance wasn't going to happen. Until the moment the band appeared many were convinced he headline act was off. "It's too painful; this is too painful," Krist Novoselic sarcastically announces at the beginning of the show.
In the event, Kurt is famously brought on stage in a wheelchair by the UK music journalist most associated with the Pacific North-West music scene, Everett True. "With the support of his friends and family…" Krist Novoselic annouunces, "he's going to make it," he says, as Kurt acts out struggling to rise from the wheelchair and gripping the microphone. He mock-sings a line of a song and then collapses to the floor for several moments before getting back up, strapping on his guitar and launching into 'Breed' with Nirvana. He sheds the silly wig he's wearing fairly quickly, but Kurt keeps the hospital gown on for the entire set.
The set that follows is a Nirvana fan's dream, perfectly showcasing the Nevermind material that was then current, while combining with a good mix of earlier Nirvana material ('School', 'Negative Creep', etc) and also performing some songs that would later feature on the 1993 In Utero album ('Tourette's', 'All Apologies', a perfect rendition of 'Dumb'), and a couple of choice covers for good measure, including The Wipers 'D7'.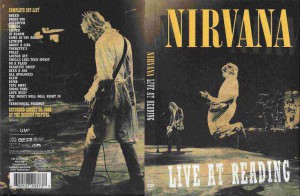 Kurt's voice is excellent throughout; in a lot of Nirvana shows it wasn't, due to the excessive strain on his throat and vocal cords (and also probably his chronic stomach problems), but in this show it holds up perfectly for what is a very long set by Nirvana standards, even on the 'Lithium' choruses or something as straining as 'Stay Away'.
Rumours were also circulating that

this would be Nirvana's final show,

that the band was splitting up.
Kurt, Krist and Dave playfully deal with those rumours on-stage, Kurt proclaiming "I'd like to publicly announce that this is our last show… until we play on our November tour."
It is, as I said, Nirvana in peak form; 'Come As You Are' and 'Dumb' are perfect. 'Lounge Act' and 'Stay Away' are brilliant, absolute highlights. The tongue-in-cheek cover of 'The Money Will Roll Right In' is a perfectly measured surprise. Sometimes this music has been with you so long that you forget how good it is, you forget what made you connect with it in the first place; when I watched this version 'Stay Away' I went back and listened to the album version every day for a week or so and felt like I was fourteen again.
It really is a terrific, comprehensive set; the only two 'off' moments being a somewhat botched 'Teen Spirit' and a chaotic and ridiculously out-of-tune 'Love Buzz' (hey, that's punk rock), but in both cases, especially the former, it's done in a knowing, mocking way that only adds to the charm.
Krist complains about having to tell "cheesy jokes between songs", but then earns a collective sigh from the crowd with his "invisible man" joke. And later the Reading festival-goers sing happy birthday to Dave Grohl's mother at Kurt's request.
The funniest part of the whole show, however, is the Boston-riff false start to 'Teen Spirit', going into a gleefully overdone 'More Than a Feeling' chorus sung by tone-deaf Krist Novoselic before Kurt properly goes into 'Smells Like Teen Spirit' and the crowd cheers.
Even on their main 'hit', however, Kurt – probably deliberately – fucks up, first failing to nail those simple two notes to the verse, and then completely forsaking the famous guitar solo for random noise. Possibly it's a bit of a fuck-you – not to the headline slot or Nirvana's new-found status, but to the song itself which Kurt is known to have come to resent.
It's noticeable that he seems to play 'Teen Spirit' with the least enthusiasm of all the songs in the set, treating it more like a necessity than a joy.
One of the best moments is seemingly the entire festival singing along with the words to 'Lithium'; Kurt doesn't visibly react to it, but it's a holy grail for any songwriter that an audience – especially a largely 'neutral' audience like a festival crowd – knows the lyrics to one of your songs and can sing along word-for-word. But then 'Lithium' is the closest Nirvana ever got to that cliche of a 'sing along' number. It's a wonderful moment; all the more so because 'Lithium' is hardly a classic torch song, certainly not lyrically, and Nirvana's music generally doesn't lend itself to that sort of torch song or sing-along element. It's not like a sea of middle-class Glastonbury devotees singing along to some drearily 'life-affirming' Mumford and Sons candle song or something like that.
God, music really has changed for the worse again, hasn't it?
The year before, Nirvana had played a lesser slot. In the space of under a year they'd been transformed enormously from a minor indie act to a major rock act considered 'big' enough to headline the festival; within that short space of time of course they'd released Nevermind, led by the 'Smells Like Teen Spirit' single, dominated MTV, replaced Michael Jackson and US country dinosaur Garth Brooks at the top of the US Billboard charts, spearheaded the alternative rock explosion, altered the face of rock music in the mainstream, and become a cultural phenomenon.
In his own personal life, Kurt had in that short time become a 'star', been branded by journalists as the "voice of a generation", married Courtney Love, acquired a serious drug problem, and just days before the Reading Festival appearance become a father.
Kurt's daughter, Frances Bean, had been born only days before the show. Kurt alludes to it halfway through the set and asks the Reading crowd to show support for his wife Courtney who "thinks everyone hates her" (particularly in reference to the controversial Vanity Fair articles that year).
He encourages the crowd to shout "we love you, Courtney" – which it does, of course.
It's a lovely moment; but watching it back it's strange to think that 20 years later Courtney is just as hated, if not more so, in many quarters than Kurt felt she was back in 1992. How sad.
And of course it all ends with the staple Nirvana destruction fest; though curiously the destruction isn't as methodical or 'complete' as some of Nirvana's earlier shows. In fact it's mostly left to Dave this time, with Krist tinkering on the cymbals and Kurt making half intent and half aimless noise and feedback on his guitar, eventually half-heartedly having a go at the American national anthem – possibly consciously echoing another classic festival appearance, specifically Jimi Hendrix at Woodstock.
As befitting Nirvana, it's a glorious shambles of a finale, utterly disorganized; Kurt's aimless, almost transcendent, noise-making seeing out the performance and the festival in singular style, which I'm sure wasn't to everyone's tastes necessarily.
---
The half-heartedness of it actually only adds to its charm, itself encapsulating something pertinent about Nirvana and Cobain in particular. In its untidiness it's almost the perfect finale.
---
Kurt doesn't seem bothered about the destruction fest this time around. Is it because he's tired? Or is out of respect for the occasion? Or is it that the destruction has become cliched to him by now, too much the thing expected of Nirvana?
Either way, rather than destroying his guitar Kurt hands it to a very lucky audience member and then departs the stage.
It was to be Nirvana's final UK appearance – the shows they were later scheduled to play in April 1994 cancelled for obvious reasons. As a final performance in the UK – a country that awoke to Kurt and Nirvana long before MTV and the US mainstream – it was a hell of a fitting one.
It also feels like the show that most exhibits Nirvana as the world conquering, game-changing act that they were, especially given that their intense flame burned only briefly and they therefore didn't go on like others to be a 'career band' with numerous festival appearances, arena tours or reunions.
In the fullness of things, the Nirvana show I think of most fondly, the one that makes me smile rather than being tinged with angst or bittersweet, is this one.
This show, rather than some of the other nonsense or extraneous products out there in the Nirvana/Cobain 'industry', is a perfect, beautiful representation of what made and still makes that band so special and what makes Kurt still so sadly missed.