So another week, another terror incident in a major Western city; this time in

Copenhagen

, where a 'lone gunman' attacked a 'Freedom of Speech' debate and then went on to attack a synagogue.
In what was played out as a virtual copy-cat of the Charlie Hebdo attack last month, the lone attacker is said to have opened fire on the cafe where his intended target of the attack was the Swedish cartoonist Lars Vilks.
Vilks, like the Charlie Hebdo publication, is infamous for having drawn a cartoon of the Prophet Muhammad (as a dog), and has been the subject of attacks on several previous occasions already, including an attempt by several Irish citizens to get at him in 2010.
So another attack, again with a cartoonist the target, again with 'freedom of speech' the theme, again with 'freedom of speech versus Islam' as the implied debate, and again a random Jewish target also attacked on the same day.
So… surely not another staged, false-flag incident? I mean, yes, it does seem almost ridiculously ironic (or poetic) that a Charlie Hebdo inspired debate on whether Islamist extremism should be allowed to curtail freedom of expression then *itself* gets attacked by an apparent extremist.. but surely not *another* false-flag?
Well, my immediate reaction was that it wouldn't have been another false-flag; as there are extremists out there, disaffected young men or indoctrinated minds, capable of lone-wolf acts of terror. However, I was soon made to reconsider that view, almost against my own will; see, the entire thing has gotten so immoral and Machiavellian that even when I don't think at first that it's a false-flag, it probably is.
As Kevin Barrat succinctly put it on the Veterans Today site; "Let's see if this follows the script: They'll claim it was Muslims attacking Jews or free speech. The patsies will be 'well known to the authorities' – meaning informants or useful idiots who have been manipulated by professionals. The patsies will have some kind of link to Islamic State, the bogeyman created by Israel and its friends in Western intelligence agencies. There will be dubiously-related shootings at two separate locations, like with Merah and Charlie Hebdo. The shooters will be wearing masks, because they will be special forces professionals, not the Muslim patsies. They'll shoot the patsies instead of arresting them to make sure the loose ends don't come unraveled. And Netanyahu will immediately call for Jews to flee to Israel – and then barge into Copenhagen uninvited, like a mobster at his victim's funeral, conveying the message 'I did it and I dare you to do something about it.'"
Barrat concludes, "So far, I've been right on all counts but one: Netanyahu has not yet made an uninvited visit to Copenhagen."
Netanyahu has, however, already renewed his calls for European Jews to emigrate en masse to Israel in light of the Copenhagen incident, just as he did after the Paris attack.
In regard also to Mr Barrat's point about Netanyahu (subtly) saying 'I did it and I dare you to do something about it', I am reminded of something a friend of this blog's told me a few weeks ago. 'Intellecteur', who lives in France, e-mailed me about the Paris attack and the aftermath in France and one of the things she said in that e-mail was this: "Something "funny" happened more than a month ago and not a single French media has relayed it. Benyamin Netanyahu made some threat to France, saying that 'terrorism was coming to us' because the (French) government recently recognised Palestine as a real state. When I heard of it, I talked about it to many of the people I know, but (after the Paris attack) not a single proof/video was there to be found anymore."
I didn't include that reference in any of my posts, because I don't like to seem excessively anti-Israel or leave myself open to accusations of 'anti-Semitism', but the information now seems more relevant.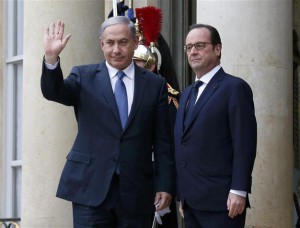 But what's most extraordinary is that this attack in Copenhagen, in fact, was called ahead of time by Danish journalist and writer Old Dammegard. On the Friday, Dammegard predicted a false-flag operation would occur in Copenhagen, then on the Saturday a lone-wolf terror attack occurs in Copenhagen! How did Dammegard know this was imminent? For one thing, it was the suspicious "terror drills" being conducted in Copenhagen beginning in January; 'terror drills' of course being an established tell-tale sign that a terror attack is about to unfold (9/11, 7/7, etc).
Four weeks ago, the Danish writer posted on Facebook, having become aware of the drills, and he called on people in the area to go and start filming the activity and to post it up on You Tube.
"Let's stop it by exposing it before it even happens," he wrote. "If you live nearby, please go there, start filming the whole setup and then upload it immediately on You Tube. Make it very obvious for the people in the drill that they are being observed and filmed."
What this means is that, from the outset, there are a lot of ordinary, observant Danish people and Copenhagen residents who would be more than aware that this incident in the Danish capital may not be exactly what it's being portrayed as.
And just to be clear (because this keeps coming up): I'm not refuting the existence of terrorists or extremists. There *are* terrorists, of course; there's ISIL, for one thing, an organisation helped into existence by US and Western intelligence agencies – you know, the monsters who just days ago mass-executed a group of innocent Egyptian Coptic Christians and week before that burnt a Jordanian pilot to death. There are monstrous gangs inflicting the most barbaric terror imaginable on scores of people in Iraq, Syria and now Libya and parts of Africa.
But as far as these incidents in Western cities are concerned, there are always – always – inconsistencies or problems with the official stories we're fed, and that's the problem.
The question now is what happens next.
Does Denmark follow the example of France and Belgium and begin sending armed troops out into the streets? Will Denmark begin pushing the same sort of surveillance and arrest laws as has been happening in France? These 'incidents' are happening with such frequency now (Ottowa, Sydney, Paris, Copenhagen) that I thoroughly expect another one next week or the week after. Is there going to be an 'incident' like this in a different city and country every couple of weeks, each giving a specific government the window to take drastic measures?
Is that what's it's come to now?