It won't have escaped anyone's attention that

someone appears to have hit the 'accelerate' key on 'terror attacks' and professed 'Islamist incidents' in Europe.

The last fortnight or so has seen a tangible ramping up of this campaign in France and Germany.
Some of these will have been false-flag ops. Some of them were probably 'real' (though in the case of 'ISIS', the definition of 'real' is particularly tricky).
But either way, these incidents are increasing now, with the fear, tension and general 'ISIS Threat' psy-op being maximised, aided by mass media and some so-called 'alt media' online. It's gotten to the stage now where – assuming it continues like this – I'm not going to bother posting about every incident anymore.
But, because I know that many, many people are being consumed by this 'ISIS Threat' and permanent sense of danger and anxiety (to the extent that so many people now are demonising innocent refugees because "some of them might be ISIS"), it is still worth trying to counter some of the psychological warfare and mass conditioning that is presently being switched up to the next level.
Firstly, all of these 'ISIS attacks' are questionable, to say the least.
This latest one, the horrific church attack in Normandy, is the closest there's been to an actual 'ISIS' attack – though it isn't yet fully clear whether there was any direct planning from the Middle East (and there probably wasn't). The Afghan train attacker in Bavaria is the other one that comes closest to being an 'ISIS attack', as that teenager seems to have declared an allegiance to ISIS. That doesn't make it an 'ISIS attack' in the organisational sense, however – just a lunatic who decided to carry out the attack in the name of that big 'brand'.
The fact, apparently, that 'ISIS' claims responsibility for such an attack is highly questionable.
---
Firstly, what is 'ISIS'? Is it the foreign-backed black-flag waving militias in Syria and Iraq: or is 'ISIS' anyone anywhere who decides to do something in the name of the ISIS brand?
---
If I open a window and throw a pebble at a passer-by and shout "ISIS", does that make it an 'ISIS attack'?
Secondly, where does the claim of responsibility come from? A Twitter account? A social media post? Being administered by who?
The Nice attack was a home-grown attacker (involved in a false-flag op), and it was claimed by 'ISIS' only after the fact. The Orlando nightclub shooting was clearly an FBI-backed operation and involved multiple patsies, yet this too was claimed by ISIS.
'ISIS' in fact seems to claim every attack as theirs. I witnessed a terrible car accident a week ago – I'm surprised 'ISIS' didn't claim responsibility for that too.
ISIS also claimed responsibility for the Munich shopping mall shootings a week or so ago – despite the shooter being of Iranian descent (definitely not ISIS-linked) and exhibiting Far Right, anti-immigrant tendencies.
In many of these cases, the 'ISIS' link is extremely tenuous.
It's more a case of the governments and mass media (and often it's the media making proclamations when the governments and authorities haven't actually said what we think they've said) being determined to create and maintain the 'ISIS Terror Threat' as much as possible to keep populations in a state of fear and anxiety and to make us feel increasingly helpless and docile.
It is FEAR PORN on a massive scale: not dissimilar to how it was with Al-Qaeda and the fake 'War On Terror', but much more pronounced, much more graphic and much more relentless.
'ISIS' itself – the real 'ISIS' members in their stolen land in Iraq, Syria, etc – probably loves that too.
It's a self-perpetuating brand now, where the actual operatives barely have to do anything anymore. But a key to clarifying our perception is to understand that there are two versions of what we think of as 'ISIS': one is the dubious, loosely-defined terror brigades that have been trying to carve out a Salafist 'caliphate' in Syria and Iraq (which also, coincidentally, happens to match the alleged Balkanisation plan for the region, as well the leaked Washington plans to create an extremist 'caliphate').
The other is something else entirely – and is best described as a massive media/marketing enterprise psy-op in the West.
I have said all along – and maintain – that 'ISIS' in the West is little more than a mass psy-op tool: simply a much bigger version of the Bush era Al-Qaeda psy-op. In the East – in Syria, Libya, Iraq and elsewhere – it is real: a real, military, terrorist, Islamo-Fascist murder cult, that has been enabled in those countries by international (including Western) agencies as both a geo-political tool and a tool for the nastiest psychological and physical warfare against those populations.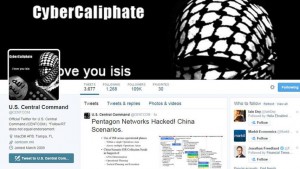 But in Europe and the West, it more resembles a kind of controlled beast on a leash, though with no small degree of smoke-and- mirrors also utilised.
Probably the very best explanation of this ISIS psy-op I've read to date is by 'Black Catte' on the OffGuardian site, who sharply observes; 'What sets ISIS apart is not hard fact, but the gigantic PR machine that pushes its name, its declarations, its agenda in the world media. Nine tenths of what constitutes "ISIS" in the popular mind is not anything directly connected with that ill-defined and fluid band of mercenaries/jihadists. In fact you might say there are really two versions of ISIS. One the poorly documented fighting force of indeterminate size. The other the massive brand saturation "ISIS" of media legend. And even while the barest hard facts about real ISIS on the ground seem impossibly mired in contradiction, so the media version of ISIS becomes ever more detailed, elaborate, bizarre and sometimes simply ridiculous...'
She continues, '"Media ISIS" has a business portfolio Goldman Sachs would admire, and the kind of reach SMERSH could only dream of. It runs a billion dollar oil empire that can't be stopped, a multi-million dollar artefact smuggling business that can't be tracked, witnessed or halted, keeps a vast fortune in western banks that can't be traced, runs movie studios and social media campaigns from locations that can't be bombed… Maybe it's the glossy end of year reports that lure in so many would-be employees? But then "media ISIS" is a law unto itself even on Twitter. Heck, it can even create its own Android app and sell it through Google…'
She concludes, 'The tower of stupid grows so high and rickety it's quite easy to believe there's a focus group somewhere churning out these publicity pieces, thinking "ok, how far can we take this crap before people refuse to bite?"'
I highly recommend reading the entire piece, which astutely sums up the entire psychological operation as 'Fear porn for a populace that has lost the ability to think critically.'
---
This psychological warfare actually isn't mostly coming from governments, but from the mass media. In the UK, for example, right-wing newspapers like The Daily Mail and The Daily Express are utterly relentless in their daily 'ISIS' scare stories, making it little wonder that so many people are left in abject terror.
But, as I have previously noted, much of the so-called 'alt media' on-line is participating in the same psy-op and even more aggressively, making it seem like legions of radical ISIS fighters are in Europe (or on the Mexican border). When, in fact, if you step back and look at the recent situation in Europe, what you actually had was a single, homegrown maniac in Nice, a non-ISIS-related teenager in Munich, a lone Afghan/Pakistani teenager in Bavaria, two radicalised teenagers in Normandy (one of them already being monitored by intelligence agencies), etc.
It really isn't the picture of some big, existential threat to European life or Western civilisation.
In terms of some of the mainstream newspapers and outlets, it is curious that they devote such constant daily coverage to the ISIS scare stories taking place mostly not in Europe but in the Middle East – yet these same media groups were mostly entirely pro the Iraq War, for example, and pro the intervention in Libya; and yet, at those times, were not known to mention anything about the radical jihadists being unleashed in those countries via Western military intervention or the price being paid by the civilian populations.
Don't misread this: extreme Islamist jihadists, including those radicalised under the manufactured 'ISIS' banner/brand, are very dangerous: just witness what they've done in Syria, Libya and elsewhere.
But we've seen practically no evidence that any of these attacks in Europe have been carried out by people actually *coming from* ISIS 'territory' (the closest appears to have been the Belgian born jihadist allegedly coming back from Syria: but he went from Belgium to terrorise Syria in the first place).
More importantly, some of the mainstream Western media – like the questionable ISIS 'media accounts' themselves – immediately attributes any given attack to 'ISIS', often or usually without much basis, and 'ISIS', as I said, claims responsibility for everything, even when an incident is demonstrated to have not had any real ISIS link.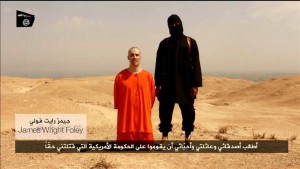 And again, where are those claims of responsibility coming from? And why does ISIS release its propaganda videos (many of which have been debunked) primarily via a US/Israeli-intelligence linked organisation SITE?
___________________
Moreover, what we have with the entire 'ISIS' phenomenon is, by its very nature, the ultimate false-flag operation.
Some of the actual attacks or incidents are of course false-flags at the micro-level: that is to say, stage-managed operations involving whichever intelligence or Deep State agency happens to be involved. But even the ones that aren't – and appear 'genuine' (and kind of *are* genuine, to a point) – are ultimately part of a broader false-flag operation at a macro-level: because the so-called 'Islamic State' is an artificial creation, a multi-purpose Frankenstein's monster of various intelligence agencies and geo-political, covert-warfare operations – and it is designed to be an ongoing, self-perpetuating beast-on-a-leash.
Radical Islamist-based terrorism exists, of course. And it is rooted in a number of causes; some of it in social issues, some of it in economic issues, some of it in the extreme, most intolerant interpretation of the religion, and some of it as a consequence of disastrous foreign policies and the destabilisation of the Middle East.
Another big cause is also a deliberate, long-term program by Western intelligence agencies to create, agitate and sustain radicalisation and terrorism for its enduring usefulness.
Again, even when genuine jihadists/terrorists carry out an attack, this doesn't negate it being a false-flag operation also involving state actors or handlers (witness Orlando or the Boston Marathon bombing). And secondly, that even if specific atrocities are genuine terrorist attacks, the broader framework they occur in is *still* ultimately a macro-false-flag operation.
In fact – as we keep having to talk specifically about France – the previous French government was one of the biggest allies and enablers of Salafist jihadism – ISIL and Al-Qaeda included – as France was the primary driver of the NATO intervention in Libya in 2011, which was a military intervention for the sake of jihadists and aimed at removing the Gaddafi regime and destabilising Libya, Africa and the Middle East. The French-led destruction of Libya wasn't just about Libya; it was this operation that created the flow of weapons and jihadists to Syria and it was this operation also that created vast, terrorist playgrounds and staging areas in both Libya and Syria.
As I've covered this subject multiple times before, I can just copy-and-paste from what I wrote years ago; 'Iraq, Libya and Syria – three stable and moderately religious Arab states – were methodically and callously turned into terrorist playgrounds, providing vast training arenas and battlegrounds for wannabe jihadists and 'holy warriors' to be trained, further radicalised, desensitized and most importantly to get real-world experience of terrorist activity, guerrilla warfare, mass killing and blood-lust on the streets of Libyan, Iraqi and Syrian cities and towns. The frankly apocalyptic situations engineered in Iraq, Libya and Syria are now serving as great melting pots to produce enough extremists and would-be terrorists to last for a generation. All of which is a manufactured crisis.'
I wrote early in 2015, 'Whether these radicalised extremists are being *intended* to come back into Western societies and cities in a controlled operation is an additional question; the thought of such people being covertly released into Western cities and societies as agents of chaos like they were in Syria and Libya is horrifying to consider...'
What has to be understood is that this created 'brand' of hyper-extreme terrorists have been moved about from arena to arena like chess pieces; Libya, Syria, Iraq, moving in and out through Turkey and who-knows-where-else. Scores of them, let's remember, were moved INTO Syria in the first place from other places, some having gone from the UK, the US and Australia, many from Libya and other destabilised nations, many from Europe.
Curiously, the majority of them have been from France – a point made for a long time by Bashar Assad himself.
Again, from this older 2015 post; 'Extremist/terrorist networks and sleeper cells in the West are almost certainly being kept in place (with or without their own knowledge) by various Western intelligence agencies in order to be utilized whenever they're needed for these kinds of attacks. These attacks are inevitable; they're going to be happening periodically for their psychological and social effect on Western populations, as well as for various other reasons beneficial to governments, intelligence agencies and (corporate and military-industrial) foreign policies.'
In that context, and concerning this apparently horrific killing of an elderly man in Normandy, we know that one of the alleged killers/terrorists was entirely known about, was being 'monitored' by authorities and was even electronically tagged. Which is suggestive of what we might regard as a controlled, enabled act of terrorism.
---
This state of affairs has its basis the type of operations NATO intelligence engaged in during the Cold War with similar networks of radicalised militants at their disposal to be used both as foreign mercenaries and domestic agent-provocateurs, which are now commonly known as 'Operation Gladio'.
---
Far from being conspiracy-theory conjecture, Gladio can be regarded as a demonstrable historical fact; a post-World War II program established by the CIA and NATO supposedly to thwart potential Soviet/communist invasions or influence in Italy and Western Europe. In reality it was to become a state-sponsored right-wing terrorist network used for numerous false-flag operations and a wider subversion of democratic societies. The existence of the Gladio program was verified by the Italian government in 1990, when a judge, Felice Casson, discovered the network in the course of his investigations into right-wing terrorism.
Here, for those interested, is a comprehensive resource concerning Operation Gladio.
Much of what we're witnessing is an artificial jihad being conducted as a tool for other agendas: expansion of mass surveillance, expansion of armed police and security forces in public places, expansion of military activity abroad, and validation/continuation of emergency powers and states of emergency.
But whereas in the past these kinds of changes and progressions were made incrementally, with small steps every few years, what is happening now is much more rapid and more blatant.
And it is happening in plain sight, as was evident in the timing of the Nice attack: but most people are too mired in the ISIS fear-porn psy-op to really notice (or to actually care). All of that said, this latest horror in Normandy may well have been a genuine, ISIS-related atrocity designed to terrorise the French people or bring fear and anxiety to Europe.
But bear in mind it was an act committed by just two teenagers.
And at any rate, it is in large part a product of a manufactured crisis in the Middle East that is now perhaps coming back to bite its various enablers and sponsors. None of this is new info. Assad had previously warned European leaders plenty of times that their policy of supporting ultra-violent jihadism in Syria was going to result in blowback, as did Gaddafi, as have any number of experts for several years.
Whoever it is – and there are multiple parties and groups – that wants a race war or racial tension in Europe may succeed. ISIS have supposedly said that they want to destabilise Europe, but the Far-Right groups and European Neo-Nazis want the same thing, while it is likely that various state forces are desirous of this instability, fear and tension in order to help bring about rapid enhancements to state powers and limits to civil liberties and to maximise social control.
Expect these 'attacks' to continue.