I wrote an article here a while ago about 'The End of International Law': and how international law was being openly flouted on a casual basis by various parties, essentially rendering international law meaningless.
I wasn't really talking about Israel much in that piece; but I should've been.
While long-term Zionist colonisation and (illegal) settlement-building in occupied territory has been going on for a long time, there was always a strong international consensus that those activities were illegal. Essentially, there still is: as evidenced by various UN Resolutions supported by various governments.
But it doesn't seem to matter.
Israeli PM Benjamin Netanyahu has announced that, if he wins this Israeli election, he will extend Israeli sovereignty to the West Bank settlements. It isn't really even a 'bold' statement anymore: but rather the boast of someone who knows he's got his back covered by powerful allies. There's little question that Netanyahu – and the Zionist hardliners in Israel – were massively emboldened by the arrival of the Trump/Kushner administration into office.
Why wouldn't they be? The administration boasted key figures – Jared Kushner and Steve Bannon – who had both been actively funding the illegal settlements in occupied land, as well as a President who was so over-the-top pro-Zionist that 'Zionists For Trump' became a thing long before Trump actually won the 2016 election.
The real question now is why Netanyahu felt the need to talk about extending Israeli state sovereingty to the occupied territory. Well, actually, ok, the first question is whether Netanyahu is actually going to win this election or not. But, concerning his statements, it raises the question of whether what he said has anything to do with the highly-anticipated 'Middle East Peace Plan' (known either as the 'Kushner Peace Plan' or the 'Trump Peace Plan' – though I would go with the former).
In fact, the statements have been for months that this long-awaited Kushner Peace Plan was going to be unveiled on April 9th – as soon as the outcome of the Israeli election was determined. Reports I'm seeing today are suggesting it may be put off for longer now (June is being suggested).
But one has to wonder: is Netanyahu's statement based on foreknowledge of what is in Kushner's Peace Plan?
It's hard to know exactly what this Peace Plan is going to consist of. But the main claim I've seen circulating for at least a year suggests radical directions, such as the Palestinian state being established outside of Israel entirely and in the Egyptian Sinai Desert. I've never been sure how seriously to take those claims: but Netanyahu talking about Israeli sovereignty in the West Bank suggests he is seeing a near-future in which things might be very different.
It's hard to shake the perception that there's an international mafia type situation going on here: involving Trump, Kushner, Netanyahu, Mohammad bin Salman in Saudi Arabia, and possibly even the likes of Sisi in Egypt. It begs the question of how much this eventual 'Peace Plan' (or "deal of the century") has already been set up for implementation in advance – or is even being implemented already.
But what if the ideas in the Peace Plan turn out to be illegal – in breach of international law? Well, will that matter? Every demolished Palestinian home in the West Bank and every Zionist settlement is already breaching international law, but it continues anyway. UN sanctions accomplish nothing in practical terms.
As I said in the older article, international law is dead. Weeks ago, President Trump even formally recognised Israel's right to the disputed Golan Heights (claimed by Syria to be illegally occupied by Israel). So, frankly, this "deal of the century" Peace Plan could consist of almost anything.
The United Nations has affirmed in a number of resolutions that continued Zionist colonisation of occupied Jerusalem is illegal under international law. Every Zionist settlement in illegally occupied East Jerusalem is a direct contravention of the Fourth Geneva Convention, which forbids an occupying power from transferring colonists into the areas it occupies.
I wrote in a very long article about the warnings that had been issued from *within* Israel about an extremist take-over that had occurred within the Israeli government; including a warning by a former Israeli Prime Minister (Ehud Barak) about the "seeds of fascism" that were present in what others were calling "the most extreme government in Israeli history". Essentially, this was warning about Netanyahu himself: and the ideaology that was rising up with him.
I argued in that same article that a lot of the crises going on elsewhere – that we think are entirely unrelated to the situation in Israel – might in fact be entirely connected to the agenda of that extreme government in Israel. And I concluded in that piece that the central purpose of all of this was to place Israel in a position to be able to make a play for Jerusalem and the Temple Mount.
Pro-Zionist agents in various countries have been openly pushing for the annexation of Jerusalem in recent years. In fact, various political figures or parties (the Austrian Far-Right, for example) have gone to Israel and made "the Jerusalem Declaration".
Trump isn't the only one. Geert "What We Need is Zionism For Europe" Wilders was calling for complete Israeli annexation during his bid to win the recent Dutch election, while Trump expressed support for the claim to seize Jerusalem and make it the Israeli state capital and Jewish national capital – in keeping with Biblical Prophecy and evangelical 'End Times' agenda. So too have the right-wing 'Populists' in Germany, Sweden and elsewhere, expressed their support for Israel's annexation of Jerusalem.
What's more, not only can we talk about Israeli alliances with right-wing nationalists in various countries in order to try to create pro-Zionist governments and tip the scales (as laid out comprehensively here), but claims have also been made about Mossad 'punishing' some countries or governments for their Palestinian sympathies or their support for sanctions against Israel in the UN. I raised that possibility in regard to the unrest in Sweden that preceded the Swedish elections, where the violence in the streets appeared to be aimed at undermining the openly pro-Palestinian Swedish Prime Minister and aiding the openly pro-Zionist Far-Right opposition.
More: 'An Age of Universal Deceit, Part I: What's Going On in Sweden…?'
In regard to the recent Christchurch massacre in New Zealand, it has been pointed out that Benjamin Netanyahu had actually threatened New Zealand. When New Zealand's government supported UN sanctions against illegal settlements in the Occupied Territories, Netanyahu was reported to have called it "a declaration of war" and that "there will be consequences".
What consequences? Of course that kind of statement doesn't at all prove that Christchurch had Mossad fingerprints, but when an international leader makes threats like that, you've no choice but to wonder. There were claims in France that Netanyahu had also threatened France with 'terrorism' after the French government at the time also were perceived to have adopted an unfriendly position towards Israeli activities in Occupied Territories (this being shortly before the Charlie Hebdo false-flag in Paris).
The point, at any rate, was laid out in the 'Seeds of Fascism' piece: that everything seemed to be geared towards helping establish white nationalist parties or leaders in the West who would be pro-Zionist and therefore provide cover for Zionist activities (be it in Jerusalem, the West Bank or the Golan Heights): and, likewise, geared towards opposing or undermining existing governments that were not going to support those agendas.
Witness the endless, relentless campaign against Jeremy Corbyn in the UK.
And, as laid out in this older article ('Why Jerusalem is So Important to the Apocalypse Fantasists'), central to all of this is the long-standing plan to seize Jerusalem and the Temple Mount – an agenda shared by Jewish Zionists and Christian Zionists alike in terms of fulfilling perceived Biblical prophecy (for the former, to pave the way for the 'Messiah' and, for the latter, to signal the End Times).
As also laid out in that article, these were all things no previous Israeli government could've done: because of that thing called INTERNATIONAL LAW. And because they would've encountered opposition from most of the international community and from the United Nations (and also, crucially, possible military opposition from the old Arab nations – prior to the collapse of all those governments).
In effect, something that no Israeli government could've really done twenty years ago is now wholly possible, because the way has been cleared: from the removal of Arafat and perceived de-legitimisation of Palestinian organisations/authorities to the proxy warfare waged on neighbouring Arab states to weaken them, the psychological warfare of the Islamist terror wave in Europe and the West (so that Palestinian terrorism can be equated in the popular mind with the virus of broader Islamist extremism – even the methods of all terror attacks in Europe seem to mimick older Palestinian attacks), and, finally, the conditions – and propaganda arrangements (witness the advent of the pro-Zionist 'alt-right') – being right for pro-Zionist nationalist-populists like Trump and Wilders to come into place to advocate for militant Zionism and to work to legitimise actions that would previously have been seen broadly as illegitimate.
Also, crucially, there's no one able or willing to enforce INTERNATIONAL LAW either, due to the now-commonplace dismissal of international law by so many governments: so the right governments can pretty much do whatever they want (witness various nations breaching international law all over Syria for years).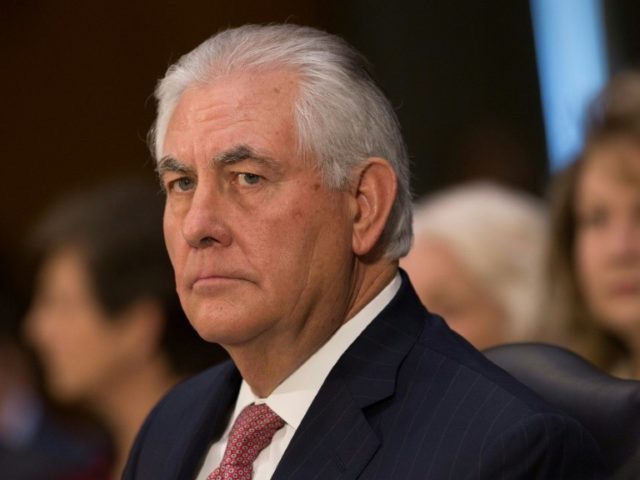 But the key was the Trump/Kushner mafia coming into the White House. While for two years the dumb-ass media acted out the manufactured 'Russia-Gate' pantomime, what they were actually doing was deflecting attention from what should've been called 'Israel-Gate' all along. And while owning a US President and having a direct agent in the White House (Netanyahu's family friend and former bunk-mate, Jared Kushner) was a substantial coup, the Zionist element of the Washington equation went further in removing the likes of Rex Tillerson and especially H.R MacMaster from the US administration: both figures who were being seen as insufficiently sympathetic to the Zionist cause.
And where does that put things now? Well, Trump came stomping in from the get-go with his threats against the UN, EU, Obama and anyone else who supported the sanctions against illegal Zionist demolition of Palestinian homes and his over-the-top pledges to stand with Israel (against the scurge of INTERNATIONAL LAW), etc. And while the staged pantomime of 'Russia-Gate' was finally being deflated by the Mueller investigation's announcement that there had been no 'collusion' between Russia and Trump, Trump was casually recognising Israeli control of the Golan Heights in Syria and hardly anyone batted an eyelid.
Meanwhile Jared Kushner – again, a close family friend of Netanyahu's – has been in the background, working on his 'Middle East Plan': and we wait to see what precisely it consists of.
Is it even the 'Kushner Peace Plan' or is it the Netanyahu Peace Plan? Is there even a difference?
And why on earth are we in a situation where someone like Jared Kushner – a White House interloper with no political experience – is tasked with bringing 'peace' to the Middle East?
A man who owns the '666' building in New York. A man who's activities – and his very presence in the administration – has been heavily questioned all along by virtually every political journalist in the US. A man who, as laid out here, has links to most of the main New York figures involved in the 9/11 conspiracy.
A man who NO ONE in America seems to like or trust. Seriously, I've never seen or heard anyone, not even a Trump supporter, express any good feeling about Jared Kushner – even the most die-hard MAGA fans have never, in my experience, expressed any trust in Jared Kushner.
Yet there are claims that it is Kushner – and not 'President Trump' – who is the real power in the White House. A man who's so close to the Israeli Prime Minister that they once slept in the same room; and who apparently communicates daily with Saudi Crown-Prince Mohammad bin Salman on Whatsapp.
And yet we've had two years of nothing but 'Russia-Gate' and 'Russia Collusion' stories.
You know, it hasn't even occurred to me that Netanyahu might not win this Israeli election. But he might not. If he doesn't, it'll be interesting to see what happens next. And what it might mean for Kushner's Peace Plan.
---
Read more: 'Russia-Gate: The REAL Trump Collusion Story is Not the One You Think', 'Kushner/Trump, the Dancing Israelis & the Big 9/11 Redirection', 'Why Jerusalem is So Important to the Apocalypse Fantasists', 'Why MacMaster & Tillerson Had to Go', 'The SEEDS Of FASCISM: International Zionists, the Far-Right Populists & the Return to the 1930s'…
---