As the days have gone on, it has seemed increasingly like the Westminster attack of

22/3

was probably a state-organised

false-flag

.
I had thought that anyway, but had initially been a little more reticent in stating it outright.
But, one week on, I want to draw a line under the subject and move on.
If this was a staged op, then the Westminster simply takes it place in a long line of staged false-flag ops that seem to have increased in frequency in the last two or three years.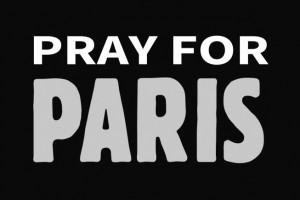 Charlie Hebdo, Paris (see here and here), Brussels, Orlando, Nice, Berlin, now London: if we acknowledge the false-flag element to these operations, then we have to continually ask ourselves why these things are being done.
There are 4 main reasons. (1) to increase or justify expansion of mass surveillance, civil liberty erosions and state powers that ordinarily would be deemed Draconian or unlawful, (2) to justify or re-frame geo-political or military activity abroad, specifically in the Middle East, (3) to continue to provoke, expand or build upon social, cultural, racial tension and division, in part for the purposes of a fabricated resurgence of fascism (see here), and (4) as acts of psychological warfare and conditioning conducted against the general population to sustain the necessary levels of fear and anxiety.
In terms of (1), this subject is adequately examined here, in regard to the Nice Bastille Day attack.
My main focus here, however, is on (4): Psychological Warfare and Conditioning, and essentially the weaponisation of fear and confusion.
I covered this subject at great length after the 2015 Paris attacks (but in an article that also explored the occult symbolism and ritual aspects of the Paris attacks), but I want to revisit that theme more squarely here.
Any of these attacks – whether it's London, Nice or Berlin – are not just staged, false-flag operations, but pre-fabricated, mass Psy-Ops designed to bring about radical changes and to shape or re-configure public perception and psychology.
This is mass psychological programming; and everyone should pay attention so they can observe how it works. It's actually easier to do so now, because of the frequency of these 'events' and the by-now textbook manner of the response.
None of this is new or shocking. In January 2015, after the Charlie Hebdo false-flag, I wrote, 'These attacks are inevitable; they're going to be happening periodically for their psychological and social effect on Western populations, as well as for various other reasons beneficial to governments, intelligence agencies and (corporate and military-industrial) foreign policies.'
Wikipedia defines Psy-Ops as 'planned operations to convey selected information and indicators to audiences to influence their emotions, motives, objective reasoning, and ultimately the behavior of governments, organizations, groups, and individuals'.
That's as good a description as you could get of what appears to have happened in Paris, Berlin, Westminster, etc. And the fact that these 'incidents' are occurring at increased frequency now suggests that we might be being accelerated towards the climax of whatever the agenda is.
The mainstream media all over the Western world was on virtual 24-hour London/Westminster coverage for days. In the UK, news broadcasters reported on virtually nothing else: the same with newspapers and with radio call-in stations. There were also special programmes and one-hour 'London Attack' reports on multiple channels. Some stations, such as RT, were even adding in emotional montages with sad music within less than seven hours of the attack happening.
Perhaps some of this is to be expected in a 24-hour rolling news system. But that's only the basic level.
In all of these attacks, you then get the highly emotional large gatherings and vigils or the minute's silence to focus everyone's emotions and to firmly imprint the narrative: but, even more important, we get the evocative visual stimuli of world landmarks and the social conditioning of Facebook icons and Twitter hashtags.
The message all of this instils isn't just about fearing terrorists, but it is designed to also instil the idea that Western societies – in this instance the great symbolic City of London and Palace of Westminster – are the innocent victims in everything that's happening in the world and that anything Western governments do in response (from surveillance law or civil liberty erosion at home to military actions abroad) is merely justified retaliation or necessary measure.
The psychological operation is best exemplified by the lighting-up of various landmarks to show solidarity. This was done for all the attacks, and in some cases actually seemed to happen suspiciously quickly (as if the landmarks were already all set for the display).
In this latest case, in London, the Eiffel Tower and the Brandenburg Gate in Berlin both conducted stirring visual displays to express solidarity with London. On the surface of it, these are nice gestures of sympathy, solidarity or brotherhood.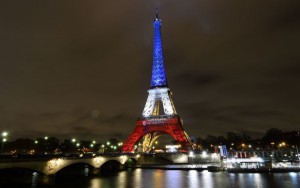 Note, however, that no one lights up their landmarks to show any solidarity with the million-plus civilians facing war and famine in Yemen, for example. Or for capsized refugee boats in which hundreds of people drown. These gestures of solidarity and shared victimhood only occur within a select club and only to evoke or reinforce a particular perception/conditioning among the general population.
For example, again, at least 80 people were killed in this terrorist attack in Iraq last November – but most of us won't have heard of it. At least 59 were killed in a car bombing in Baghdad last month. At least 88 were killed at a Sufi shrine in Pakistan last month too.
Wikipedia in fact has a month by month count of terrorist attacks anywhere in the world: it is a long list every month, but it is very rare to ever see a Western or European city on the list. Why? Because we don't have much of a 'terrorism problem'.
But when we do, it becomes an extraordinary

psy-opera, with carefully choreographed words, images and emotions:

almost like repeating rhymes in a poem.
These aren't just friendly gestures. These images and gestures are designed to imprint themselves onto our minds, to continually shape our psychology. It is a multi-level psychological conditioning: some of it takes places at the intellectual level via major media broadcasting, but some of it happens on more subtle levels via catchphrase hashtags, Facebook icons and the public landmark illuminations.
And we're supposed to understand that the whole civilised world (including Qatar, which hilariously also lit up a landmark in French colors after the Paris attacks, despite being a primary funder of ISIL and terrorism) has united against this terrible, demonic 'threat' to civilisation and that we're all together in both accepting the official narrative of what happened and in regarding ourselves and our societies as somehow the great 'victim' of the entire narrative.
It's this mass identification with collective victimhood that is the main part of the Psy-Op. Never mind the hundreds of thousands dead in Syria on account of Western-funded terrorism. The million-plus Iraqis, the civilians in Yemen, the Libyans, etc. And most of all, never mind the fact that 'ISIS' is largely our creation.
For that matter, never mind anyone who has died from poverty in the UK due to government policies or anyone who happens to die on the streets from general, mundane and not-as-sexy crime. Even mass casualty occurrences, like earthquakes, don't elicit this pre-fabricated type of international 'solidarity' symbolism. It seems to be reserved only for terrorism – and only specifically for terrorism related to the Middle East.
But the psychological operation is to reinforce that the West is the victim; wealthy and eternal Paris, Brussels, London, etc, all under terrible threat from the Barbarian hordes at the gates.
None of this written here, by the way, is intended to downplay the four lives lost in London or the victims of any terrorist attack: nor is it intended as a disparagement on cities like London or Paris – London is my city and I also happen to adore Paris.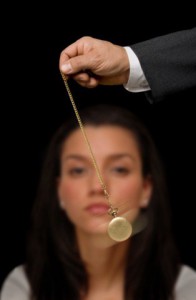 But it is about a

manufactured collective trauma and related psychological conditioning

– that is being replayed or renewed on a regular basis in measured dosages.
That shared, collective trauma is a shared, collective psychological conditioning that is modulated to inform our world-view on an emotional and subliminal level, even if our *intellect* thinks there's something not right about the narrative. That's why the imagery and catchphrases, etc, are so important. It's a way, in fact, of shutting down debate by diverting the intellect and centering instead on emotional narratives: and by forcing everyone to focus on symbols, catchphrases and emotions (and permanent association of specific emotions with those symbols).
'Pray For Paris', 'Je Suis Charlie', 'Never Forget', etc, are all designed to be emotional triggers or 'trigger-words', just as seeing the Eiffel Tower lit differently, for example, is meant to act as a visual trigger.
Hypnosis often works a similar way; by what are known as 'key words' or 'triggers'. A simple trigger word or trigger phrase can be employed by a hypnotist to evoke specific associated feelings or perceptions in their subject. The fact that #PrayForLondon became a thing was both predictable and pitiful.
London, one of the wealthiest cities in world history, doesn't need praying for.
The one time I can think of when a #PrayForLondon hashtag might've been appropriate was in 2011, when hundreds of feral vandals and thugs were smashing up shops, setting fire to buildings, attacking police and carrying out mass looting across London boroughs, just to steal expensive trainers and flatscreen TVs.
London has also dealt with scattered terrorist attacks for decades. I was in fact caught up in an IRA bombing when I was a kid: I don't recall any vigils or hysteria.
Another interesting thing about hypnosis is that it can be induced via crippling fear.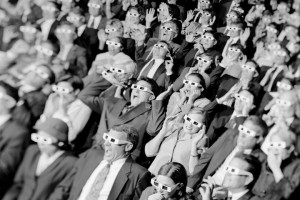 In human terms, it's a much more psychologically complex version of the trance-like state you can induce in certain animals, like a mouse, by startling it with sudden movement or noise. Fear and anxiety can also make people more docile, more susceptible to things they might otherwise not be.
This was particularly relevant in France, where the terror attacks were used to bring in vast, Orwellian emergency powers (which have been in effect since the November 2015 attacks and which the Nice attack later allowed the state to continue indefinitely) and mass mobilisation of armed troops in public places: in the US, after 9/11, it enabled the Patriot Act, Homeland Security, and massively empowered the NSA Surveillance State.
---
These events are clearly designed to maintain fear, anxiety and mistrust within populations at large.
---
That is why they are now so frequent – because the fear and anxiety levels need to be maintained.
It doesn't work if you just have an attack every few years – it has to be every few months. In the US, for example, within just a few years of 9/11, too many people were already criticising or opposing the Iraq War or even questioning the 9/11 story: proving that the psychological impact/conditioning of 9/11 hadn't been total enough to sustain long-term acceptance of illegal wars, unlawful state powers or general police-state surveillance. In France, the Paris and Charlie Hebdo attacks were traumatic enough to get the French population on-board for a time, but, again, by 2016 this was starting to fade – a renewed excuse was needed to sustain the State of Emergency, and then Nice happened.
What is needed to keep the populations in a state of

permanent

fear and insecurity is constant attack and constant threat.
The entire 'ISIS' psy-op was designed, from the outset, to provoke and sustain the fear levels through horrifying, daily stories of barbaric acts in Iraq and Syria: most of the same people using their manufactured fear of ISIS as a means to play up the racial, societal divisions in Western cities of course never really acknowledge the fact that it was foreign operations that created 'ISIS' in the first place or that it was Western military actions that created the conditions in Iraq, Libya and Syria for all these 'barbaric' things to begin happening (or question why British government accounts have been found to be running ISIS social media accounts or why 'ISIS' releases its brutal videos chiefly through the US/Israeli-intelligence linked platform, SITE).
'ISIS' in the West is little more than a mass psy-op tool: simply a much bigger version of the Bush era Al-Qaeda psy-op. In the East – in Syria, Libya, Iraq and elsewhere – it is real: a real, military, terrorist, Islamo-Fascist murder cult, that has been enabled in those countries by international (including Western) agencies as both a geo-political tool and a tool for the nastiest psychological and physical warfare against those populations.
But in Europe and the West, it more resembles a kind of controlled beast on a leash, though with no small degree of smoke-and-mirrors also utilised.
Probably the very best explanation of this ISIS psy-op I've read to date is by 'Black Catte' on the OffGuardian site, who sharply observes how 'The tower of stupid grows so high and rickety it's quite easy to believe there's a focus group somewhere churning out these publicity pieces, thinking "ok, how far can we take this crap before people refuse to bite?"'
I highly recommend reading the entire piece, which astutely sums up the entire psychological operation as 'Fear porn for a populace that has lost the ability to think critically.'
That term, 'beast on a leash', is actually the best way to think of the Western 'ISIS' hysteria: a scary, rabid dog let off its leash every few months to renew/maintain the fear-porn and keep everyone feeling frightened, insecure and stripped down to primal reactionism instead of intellect.
The refugee crisis – again, largely a result of Western military misadventures in the Middle East – then became another massive fear-sustainer, with all of the hysterical anxiety about those barbarous foreign hordes 'invading' Western cities and going on the rampage.
By the time regular attacks or incidents were happening – which seems to have been from Charlie Hebdo onward – the fear-porn was into overdrive, being fed not only by mainstream media but by much of the far-right or 'alt-right' alternative media (part of the global 'Islamophobia Network' being funded via Israel and carried out by networks of Zio-nationalist operatives including Richard Spencer, Pamella Gellar, Paul Joseph Watson, Tommy Robinson, Geert Wilders, Steve Bannon etc).
By now, it has become such a well-oiled industry that it is pretty much self-perpetuating and you can set your watch to it: attack happens, official narrative forms, landmarks lit up, Facebook icons change to memorialise attack, Twitter hashtags get trending with new catchphrase, and everyone gets the conditioning renewed for another few months.
We can add to that the obligatory new Paul Joseph Watson or Tommy Robinson (both pictured below) video calling everyone to 'patriotism' or ethno-nationalism, which usually appears within a few hours of each attack. I used to regard these networks as a minor irritant in the past, but we are now beyond that – for one thing, one of them (the Breitbart man Steve Bannon) is now in control of the President of the United States of America.
In the Westminster case, this was particularly funny, as Tommy Robinson (self-confessed Zionist agent, EDL founder and Pegida spokesman) just HAPPENED to be on-scene in Westminster when the attack happened – and was therefore available for immediate filming and Hitlerian speech-making in the streets (this analysis of the footage and its source is both insightful and hilarious).
In terms of this mass identification with victimhood – the idea that London or Paris, for example, is the tragic victim (#PrayForLondon, #PrayForParis, etc) of mindless barbarism – it is, in part, designed to divorce the attacks from any association with, for example, the Iraq War or the collapse of Libya.
It is meant to create the impression that all of this occurs in a vacuum, where these great sentinels of liberty and civilisation – like London, Berlin or Paris – are being attacked for their inherent goodness or their modern sensibilities.
'They' attack 'us' because we're so good and noble and they're so barbaric: and that is all. Again – forget all the complex webs of cause and effect or the history, don't think or analyse, just stick to the symbols, catchphrases and emotions, and submit to the divide-and-conquer game.
What is also noticeable about the progression of targets/attacks is the symbolic value, as if a check-list is being ticked off. Charlie Hebdo, for example, was an attack on free speech and journalism (which the French authorities then, ironically, used as a justification to crack down on free speech and journalism). The Bataclan attack was an attack on music, entertainment and night-life. Nice was an attack on the emblem of the French Republic – the Bastille. Berlin was an attack literally on Christmas and therefore Christianity. Orlando was an attack on the LGBT community (even though the FBI patsy Omar Mateen was gay himself). Westminster was an attack on British democracy.
You'll note, however, that terrorist attacks in the Middle East or Africa tend not to follow any such symbolic pattern – they're just random attacks wherever a terrorist is able to find a soft target.
It is also massively warped in terms of the real scope of the threat. Take London: London, and Britain in general, has suffered far less terrorism in the past fifteen years than it did during the previous decades. For argument's sake, let's pretend 7/7 and this latest Westminster attack were genuine terrorist attacks and not false-flags: even combining the victims from both attacks, the number of fatalities absolutely pales in comparison to victims of terrorism from the 1990s, 1980s and 1970s.
Yet people are being so conditioned that, if you ask the average person, they'll inevitably say that the terrorism problem is far worse now than it was in the past. Worse, they'll say that we're dealing with an existential, apocalyptic threat to our very civilisation – which is clearly hysterical nonsense. If there was any real threat, Westminster's CCTV wouldn't have been switched off.
The point is that you can see the psychological programming in all of its elements. And you can see the immediate effects: scores and scores of people calling in to radio programmes or writing in to newspapers or websites, declaring "Something has to be done!" or "We can't live like this anymore!"
It is programmed mass hysteria. Yet, the funny thing is, a week later and everything is normal; in fact, within mere hours of the Westminster attack, London was pretty much back to business as usual. There was no big shut-down of the city or disruption of Parliament. Yet there were people acting like the apocalypse was near. This wasn't the Blitz. This wasn't World War II. And there is no existential threat to our society. Yet, on the Wednesday and Thursday, I genuinely heard multiple callers on a popular British radio broadcaster calling for "mass internment".
In fact, one of the best pieces of mainstream journalism I read in response to the attack was by Peter Hitchens. 'The official response to Wednesday's events looked like panic and over-reaction to me,' he wrote. 'We have become a nation of unreasoning weepers, laying flowers, lowering flags and lighting candles, and congratulating ourselves on how wonderful we are, while not thinking at all.'
Hitchens highlighted the dubious attribution of Islamic motivations to these lone-wolf attackers, including the Nice attacker and the alleged Westminster attacker, pointing out that just as much focus could be given to their criminal histories of petty crime, drug abuse and prison stretches rather than the very dubious nature of their supposed religious convictions.
He highlights the vested interests of 'dogmatic neo-conservatives and 'security' lobbyists' who 'make a good living out of exaggerating the genuine but limited Islamist threat.'
________________
Everything we're dealing with – in terms of a genuine security threat, as opposed to the state-enabled false-flags – is a direct result of a phony 'War on Terror' initiated after 9/11.
British Foreign Secretary, Robin Cook, spelt this out fairly early in the game when he identified the total fraud of 'Al- Qaeda', Bin Laden and the 9/11 narrative. If he hadn't died in suspicious circumstances so soon after that, he'd probably be explaining that even more to us now.
As Craig Murray – author, broadcaster, human rights activist, former British Ambassador to Uzbekistan and former Rector of the University of Dundee – wrote last year; 'There is almost no Islamic terrorism in the UK. It is virtually non-existent. It is not the true reason the corporate state wants ever more surveillance power, ever more restriction on freedom of speech and even, in universities, freedom of thought. Do not be fooled.'
Which is not to say, of course, that a 'terror threat' to some extent doesn't exist: it does. And nor is it to say that there aren't genuine problems with some elements of Muslim communities and issues of integration and social cohesion (which are problems that can probably be solved over a generation). But, in security terms, the problem is nowhere near as large-scaled or as apocalyptic as everyone is being conditioned to believe.
And, again, when it comes to most of these big, mass-coverage events, it is a case of manufactured, state-enabled 'terrorism' usually involving either patsies or 'useful idiots'.
I wrote, after the Charlie Hebdo attack in Janauary 2015, 'Extremist/terrorist networks and sleeper cells in the West are almost certainly being kept in place (with or without their own knowledge) by various Western intelligence agencies in order to be utilized whenever they're needed for these kinds of attacks. These attacks are inevitable; they're going to be happening periodically for their psychological and social effect on Western populations, as well as for various other reasons beneficial to governments, intelligence agencies and (corporate and military-industrial) foreign policies.'
That is precisely what appears to be happening: nothing I've seen since then has given me any reason to alter my opinion.
This is not any major threat to the UK, Europe, the United States or Western civilisation: it is a choreographed Psy-Opera – psychological warfare strategically used against populations and societies for the purposes of maximum conditioning and control.
_____________________
More: 'Westminster/London Attack – Notes & Observations', 'The ISIS Fear-Porn Psy-Op: Reaching Critical Mass', 'Paris, the City of ISIS – Major Occult Ritual, Mass Hypnosis & Psychological Warfare', 'Seeds of Fascism: International Zionists & the Rise of the Far-Right Populists', 'Paris Attacks – There Were NO Suicide Bombers'…
See ALL 'False-Flag Terror' Posts
_____________________